Si c'est sur Barbie, c'est ta femme qui pledgera

Sérieusement! Un pledge barbie, j'en suis. Juste pour l'audace du truc.
Klaus ?!

On doit bien le trouver sur des jeux historique celui-là, non ?
Ha nan!
Je me désolidarise de vos conneries là!



Knight Games vend leurs figurines trop cher
Relativement cher, mais elles sont qualitativement dans le haut du panier.
Ce KS est donc un moyen d'avoir un jeu une belle quantité de figs top pour un budget raisonnable.
non mais lol

Oui, j'attends de voir l'offre, mais y a moyen que ça fasse des bonnes figurines pour créer des personnages crossover DC pour Marvel Zombies

LET'S MEET POISON IVY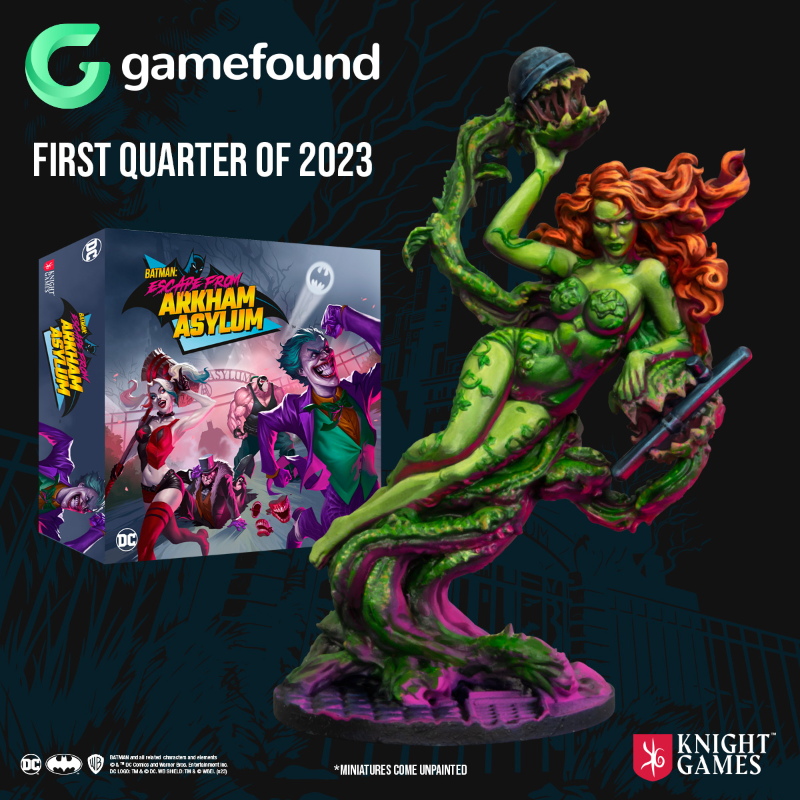 Pamela Lilian Isley's (aka Poison Ivy) powers will make her a powerful ally and she is willing to take down everything and everyone to achieve her goal: Escape from Arkham Asylum.
Poison Ivy first appeared in Batman #181 (1966) and was created by Robert Kanigher and Sheldon Moldoff. She is inspired by the character of Rappaccini's daughter and her appearance is based on the popular pin-up model Bettie Page. Poison Ivy is a misanthropic botanist and biochemist with a special poisonous touch.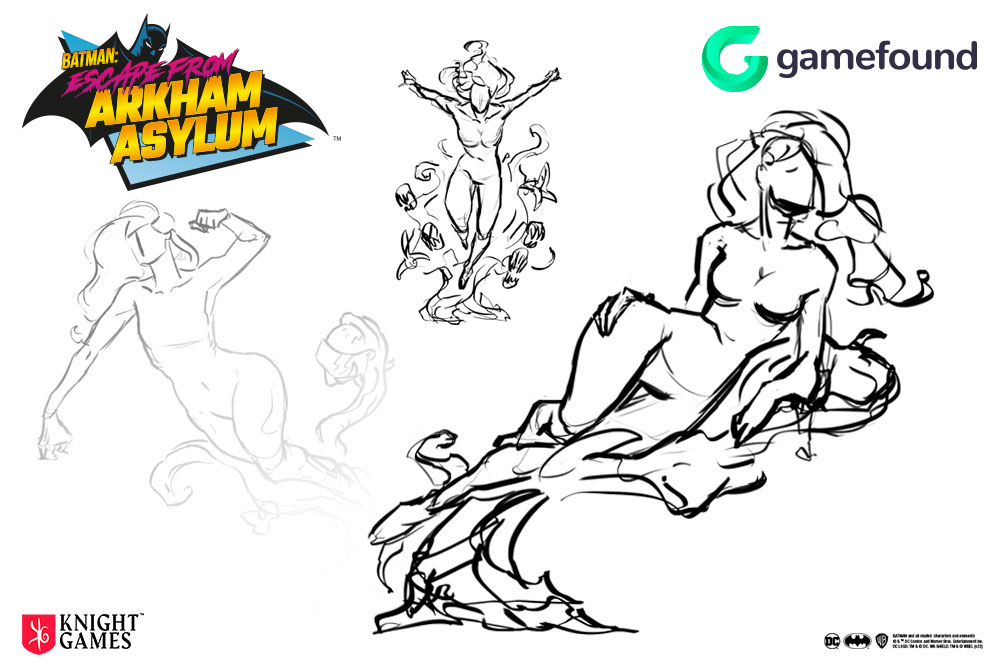 Poison Ivy was sentenced to Arkham Asylum on several occasions. Currently languishing in Arkham's dark cell, Poison Ivy is withering away, so the only option she has to continue her goal of turning Gotham City into an eco-friendly city is to leave this polluted Asylum. To do so, she will use all of her toxic abilities to fight the enemies who want to keep her there, leaving Gotham City's nature to its own fate.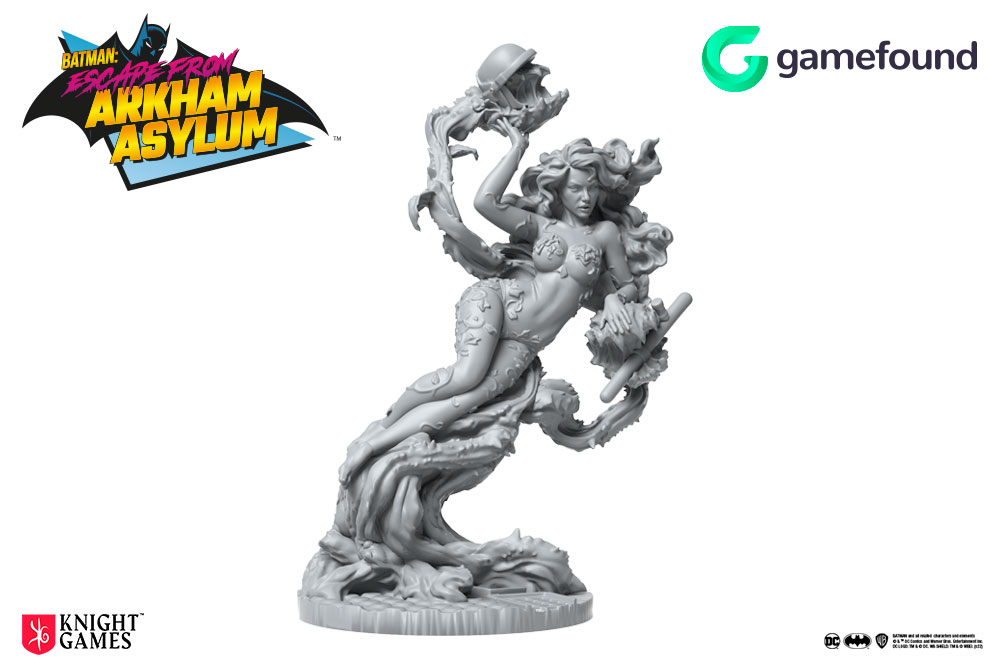 Poison Ivy escaped from Arkham Asylum by using her mind-controlling pheromones on doctors and guards. She tried to reopen her flower shop and return to a normal life. But in the end, she returned to a life of crime after being disgusted by the way the world treats nature. Locked back in Arkham Asylum, she is still determined to destroy everything and everyone to achieve her goal: a world where nature rules Gotham City.
Poison Ivy's powers, along with her plants, will make her a powerful ally. Their particular struggle will cause more than one problem in Arkham Asylum.
---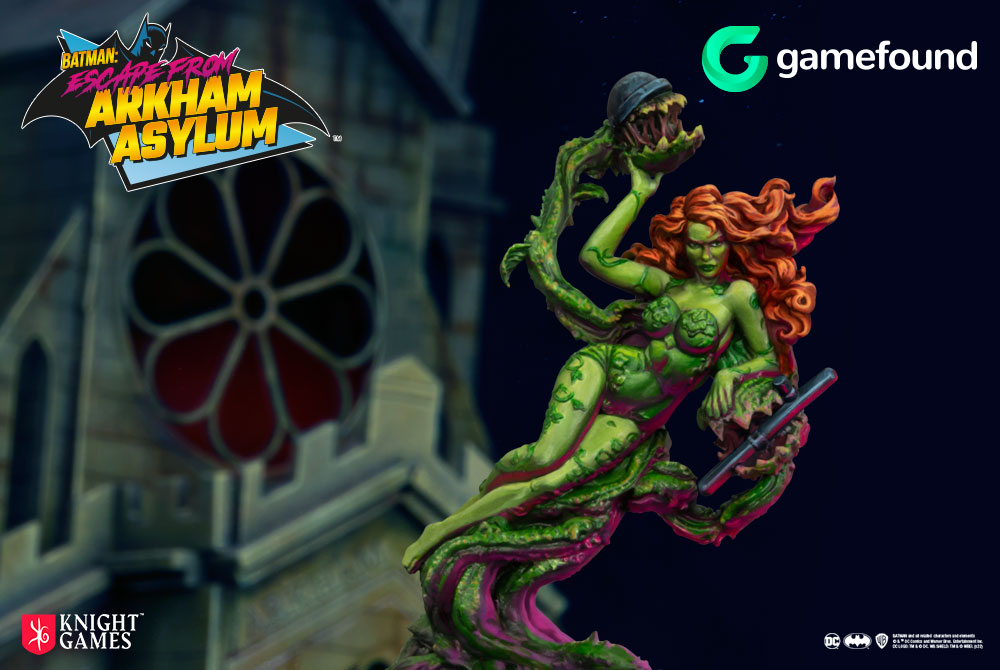 "This place isn't a prison. There's no release date. No parole… When you're scared enough, or hurt enough, to be quiet, to be "good" …Then they'll let you out. Or maybe they won't. And nobody gives a damn. You want me to help you?" -Poison Ivy