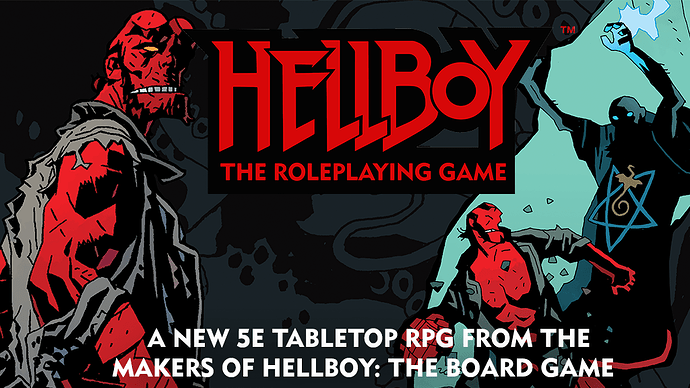 Mantic vient d'annoncer une future campagne KS pour un JDR sur Hellboy !
L'annonce : Hellboy: The Roleplaying Game
La page KS : Hellboy: The Roleplaying Game by Mantic Games — Kickstarter
Les pledges :
10£ les pdf
30£ la version collector
75£ le pack avec écran, dés et un sac
95£ la version avec figurines
Frais de port : entre 10 et 14£ en fonction du pledge
Mise à part que le couv serait l'illustration exclusive de la boîte KS du jeu de plateau, on sait juste qu'il sera basé sur DD5 et developpé par Red Scar (je ne les connais pas) !
C'est intriguant, et même si il y largement de quoi s'amuser avec un BPRD RPG, j'ai un peu peur que les groupes de PJ se transforment en Freaks show !
L