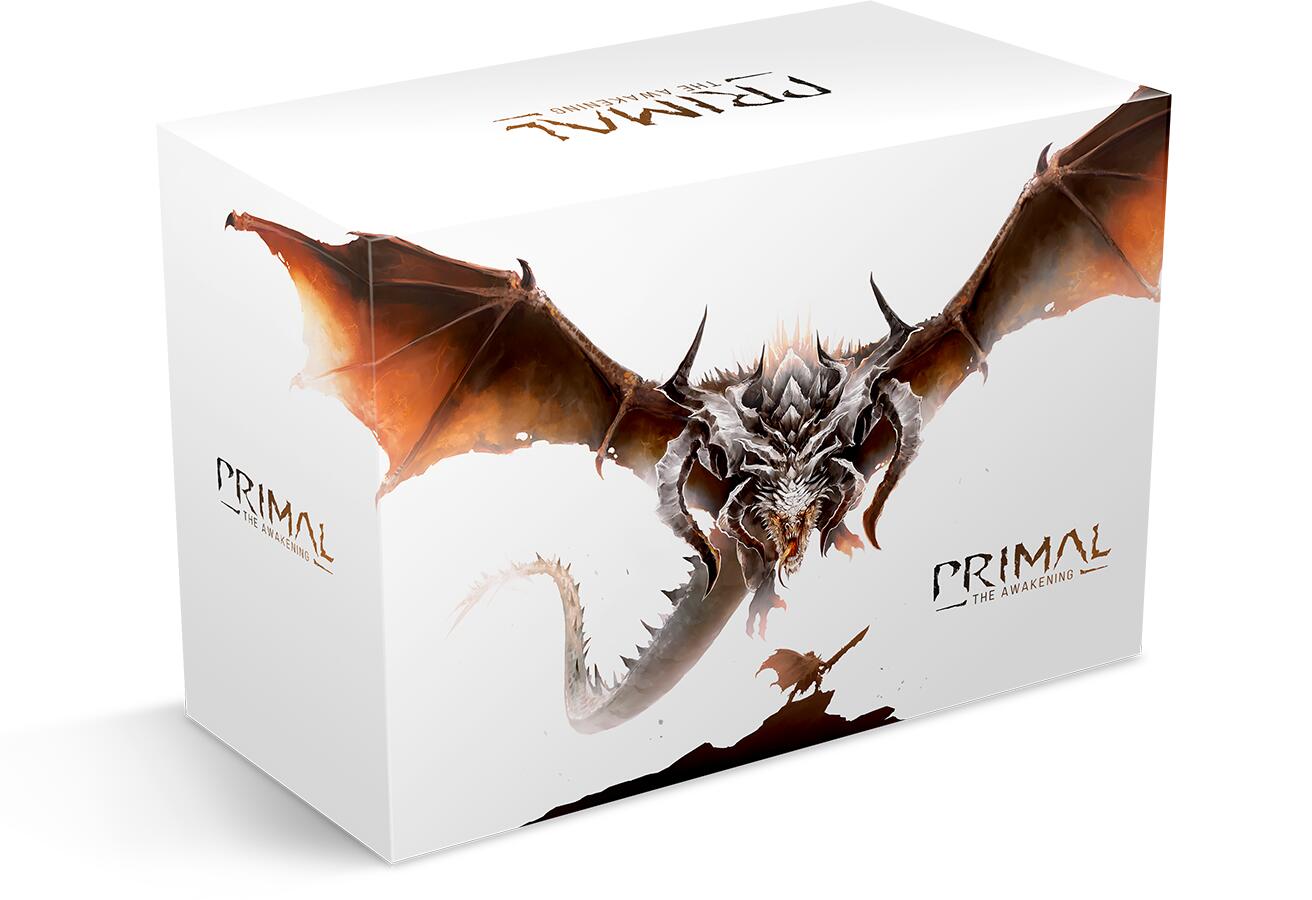 Résumé : Primal: The Awakening est le prochain jeu des italiens de Reggie Games (ELO Darkness) a se lancer sur KS au printemps prochain. Au programme du coop pour 2-4 joueurs.
Nine years ago the 11th expedition landed in the continent of Thyrea. We settled down our first colony in those unknown wildlands and we founded Alborea, our new home.
Our civilization grew strong as we adapted to the ruthless nature side by side with the monstrous creatures inhabiting those lands…
Until something unexpected happened and all of a sudden our fight for survival began."
Enter the world of Primal: The Awakening and play cooperatively with your friends as a group of hunters slaying monstrous creatures and fighting for survival in the savage lands of Thyrea.
Raise your great sword and be ready for the hunt.

● Tactical card-driven combat
● Crafting and deep customization
● Epic campaign mode >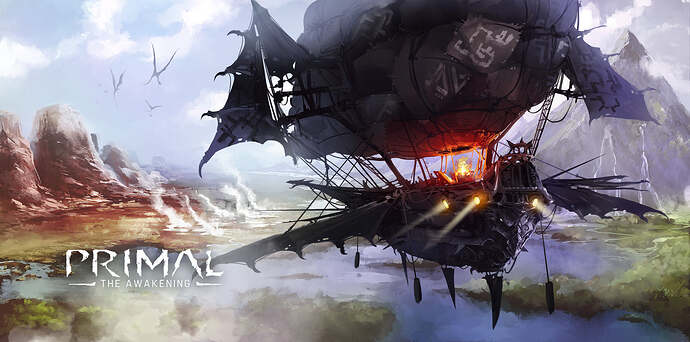 Large scale Miniatures

The game experience is accompanied by amazing art and top quality miniatures.
The highly detailed large scale monsters will dominate your game table recreating an exciting and immersive scene.

Alborea needs you

The game is designed to be played as a series of sessions throughout a long and epic campaign. Players will take the role of human hunters, fighting for survival in the savage and brutal fantasy world of Thyrea.

Hunters are characterized by their specific weapon skills. Each hunter will have a unique deck of cards that will be upgraded and customized during the course of the campaign based on the player's preferred play style.

You're gonna need a bigger sword

A key feature in the game is the crafting system based on the Forge cards you will unlock by slaying the monsters.

Between games you will craft weapons, armors and other equipment using the resources you gathered during the quests, having access to a great variety of builds and customization options for your character.

Brutal challenges

Ferocious creatures are wandering in the lands of Thyrea. Their strenght and aggression are mysteriously increasing and the human civilization survival depends on you.

Each monster will be a completely different challenge. Players will have to adapt and react to each monster's behaviour, building different strategies every time they play

Pledges : ?
Frais de port : ?
Autres liens : Reggie Games