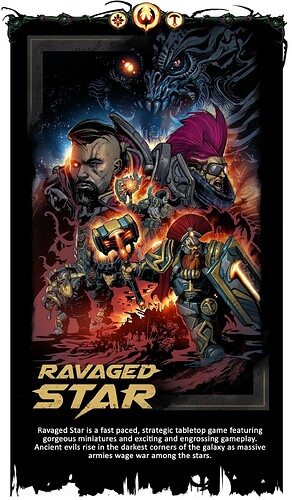 MiniWarGaming et Lazy Squire Games reviennent à Ravaged Star avec une campagne de crowdfunding pour le wargame. Lancement prévu en 2023 après que le Ravaged Star Miniatures sera livré.
Le communiqué :
A Ravaged Star game? YES! You better believe it! I'm so proud to announce the Ravaged Star: Tabletop Miniature Wargame campaign preview page has now launched! And you'll get a sneak peak at what we've got in store to expand the Ravaged Star universe.

To get this FREE mini with your pledge Follow the campaign preview page here:
Ravaged Star: Tabletop Miniature Wargame by MiniWarGaming - Gamefound

Just like our first campaign, those who follow the preview page before we launch get a free mini (featured mini on this post) with their pledge. Only this time it's a faction-agnostic model that can be used in whichever army you collect.

"But Dave, we haven't received our Veil-Touched minis yet, why are you doing another campaign so soon?"

Great question! For starters, this preview page won't launch until after the Ravaged Star: Armies of the Veil-Touched campaign fulfills and backers have their PVC minis on their tabletops. Much of our work is done on the original campaign and our team of artists and sculptors have been hard at work designing and creating the 2 new factions plus additional Veil-Touched units.

Head on over to the new Ravaged Star tabletop game preview page and hit that follow button. Ravaged Star: Tabletop Miniature Wargame by MiniWarGaming - Gamefound

You'll not only secure your free mini with your pledge, you'll also be privy to exciting updates that expand the lore, showcase new miniatures, and you'll be directly a part of the Ravaged Star community of tabletop gamers and hobbyists.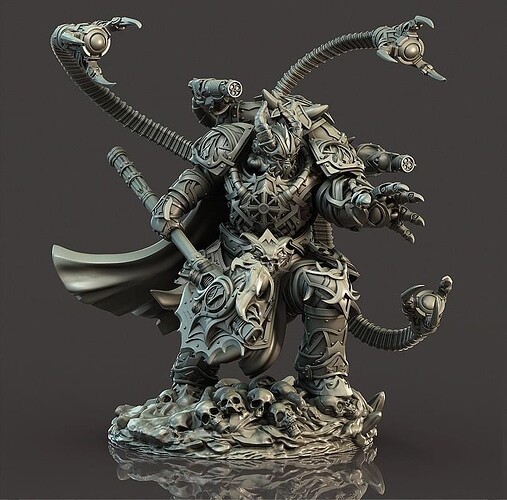 : 2-4 joueurs


: 120 min


: mécanique principale

Coût estimé : ?
La page GF : Ravaged Star: Tabletop Miniature Wargame by MiniWarGaming - Gamefound
Autres liens : Ravaged Star