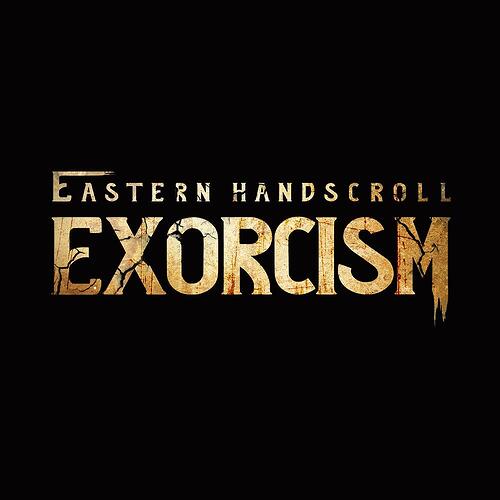 Projet mystérieux que ce Eastern Handscroll: Exorcism ou EasternScroll Board Game qui est apparu il y a quelques semaines sur des pubs FB ou Instagram. Ce que l'on sait c'est qu'il s'agit d'un projet apparemment chinois et qu'on est sur un jeu de plateau narratif avec figurines. Aucune information pour le moment sur la date du KS.
Eastern Handscroll: Exorcism tells the story of eliminating demons in an ancient scroll through a three-chapter board game.

OUTLINE

It has been 900 years since the demon king was defeated, the past adventure has become a legend. Now, the demon will break through the seal again whose miasma envelops the Kyushu continent, making no way for the people to survive.
INTRODUCTION

Through 3 story chapters, 2 separate maps, 6 different characters, and various playstyles, you will experience an epic story of good and evil, courage and betrayal, dream and temptations that take place in the ancient East.
CHARACTERS

Aoi - The hunter is from the Hunter Village in the southwest part of Kyushu, a female hunter with excellent archery skills. The demon destroyed her hometown, and she embarked on the road of revenge.

Takeshi - The assassin is from the shadow tribes in the southeast part of Kyushu, they use hidden weapons to hunt down demons and pass without a trace. His sister was captured by the demon, so he set out to search for her.

Saburo - A swordsman is a warrior with a big sword from the central part of Kyushu, they are wielding a heavy demon-killing sword. He's here for the bounty offered by the king for the capture of the demon

: 2-6 joueurs


: 8-120 min


: mécanique principale

Coût estimé : ?
La page KS :
Autres liens : EasternScrolls