J'ai rarement (jamais) vu de discussion sur ce forum à propos de GMT et de leur système de préco P500. Je poste le message que je viens de recevoir de GMT, en notant qu'ils annoncent un nouveau 18xx (que je vais bien sûr devoir acheter

).
Et en notant surtout ce qui est dit sur le Covid-19.
View this email in your browser


Note : If this update is truncated in your email client, please either click the link at the top to « View this email in your browser » or scroll to the bottom and click the « Display Entire Message » link.
---

Hi everyone!
First off, I hope and pray that this note finds all of you and your families safe and well. These are difficult times that affect all of us to varying degrees, depending right now mostly on your age and where you live. This is an update that, as always, will be focused on GMT operations, new games, and general news. But before I get into that, I want you all to know that your health and safety matter to all of us at GMT Games. Many of you have become so much more than our customers over these many years; you have become our friends. Your welfare matters to us. So I want you to know that our thoughts and prayers go with you as together we face this time that threatens so many of us in terms of our physical, emotional, and economic welfare.
I am heartened and encouraged to see from many of your private notes and online posts that you are weathering this storm with clear-eyed determination, love for those most dear to you, and concern for your fellow man. It makes me proud to know people like you. To those of you who have written to us with notes of concern and encouragement, thank you! We all need to be encouraged, especially in difficult times. I am hopeful that in some small way our games will help you find diversion from the ever-present virus news, joy as you learn new systems or enjoy old favorites, and, for the many of you whose lives are more isolated right now, that they will help fill those hours with enjoyable times around your game table. And I hope that the paragraphs below will set your minds at ease in terms of how we're weathering this storm here at GMT.
Open or Closed? Working or not Working? As you might imagine in a situation that is evolving as quickly as this one, we live in some uncertainty because we don't control most of the variables that do or could affect us. In some ways, we are sheltered a bit operationally from this, because…
Almost all of our key management people, plus our designers and artists, can easily work from home—in fact, many of us do that normally for much of our work weeks. So on the design, development, and art fronts, we'll likely see only small degradations in our capacity to create games, even during shutdowns or quarantines. But…
Center of Gravity. The key location for us—our center of gravity in terms of our core capability to process orders and ship games—is our office and warehouse facility here in Hanford. The operation requires employees and staff to be on-site to physically build/process/pack/ship customer and distributor orders. Currently, we're running about 80% staffing there, as our schools are closed and some are home taking care of their kids. We have spread employees out throughout the facility so that no one works in close proximity to others. It's less efficient but much safer that way, and the safety and health of our employees is priority #1. We're doing the things you'd expect—cleaning, disinfecting, providing masks, keeping sick people or anyone who thinks they might have been exposed home—in order to make work as safe a place as possible for our employees.
If we are unable to keep the office/warehouse running, we'll have no choice but to temporarily shut down our ordering and shipping operations (creative teams and art would go on, albeit at a slower pace). As Tony and I look at the things that could cause us to temporarily close here, there are three main ones:
If the governor or local government issues a « shelter in place » order—as they did in the counties in the Bay Area a few days ago. Fresno (30 miles away) just issued such an order yesterday, and they seem to be rolling through California cities and counties. Fortunately, we're a bit behind the larger cities in terms of virus spread (0 confirmed cases in our county so far, with several being watched), but as more testing is available and more cases confirmed, we anticipate that this is probably the most likely reason that we'd have to shut down for a while.
If we get to a point where we can't physically staff the warehouse due to not enough workers (people out sick, quarantined, etc.).
If we can't guarantee a safe work space for our employees. You'd think this would be highly unlikely, but we're concerned about being able to keep sufficient supplies of disinfectants, etc. on hand. We're hopeful that availability will improve once this initial panic rush of buying subsides, but right now we can't find anything in the stores to replace our stocks in the medium to long term, and that is concerning.
Our intention is that we will be open for business for as long as we can through this crisis, hopefully throughout, but definitely NOT at the expense of our employees . We've already informed all of the office and warehouse workers that even if we have to temporarily close, we intend to continue to get them paychecks in the interim. So whether they're home watching kids who are out of school, if they're sick or quarantined, or even off work while we're closed for a while, they'll get paid. They are our extended family, and we do not want any of them to be hurt by this, especially when we have the capacity to help them.
Fortunately, Tony has done a great job of setting aside surplus funds for a rainy day, so that we would always have the ability to weather a storm if we had to. So, thanks to Tony and to all of you who have supported us with your gaming dollars over the years, we are in a solid position to be able to have our will to help our employees be matched by our ability to help them through what could possibly be a very trying next few months.
Where we are today. Currently, we are processing and shipping daily orders as normal, so feel free to place orders as you wish. On the P500 front, we have a large shipment (5 items—see the Charging and Shipping section below for more detail) that's set to dock in Oakland on March 27. One of the things we're doing now is working with UPS managers to plan contingencies for how to safeguard and store that shipment off-site if we are ordered to shut down before it arrives here at the warehouse. But assuming that we're still open by then, we're not going to charge for those 5 items until we get notice that they are shipping to our warehouse so that there'll be as small a time between charging and shipping as possible. We definitely don't want to be in a position where we charge and then get shut down before we can ship or during shipment. As noted above, this is all very much in flux, but we're doing our best to plan for everything we can think of that might cause problems for us or our customers during this time.
Shipping will likely take longer. I think it's safe to say that general worldwide shipping operations are definitely slowed right now, so you can expect that it will probably take a bit longer than usual to get your games once they're ordered. We'll do everything we can to make sure they get processed and shipped quickly, but there's just not much we can do about the general carrier slowdowns that exist.
Website Contingency. If we were to have to close the office/warehouse, we would close all non-P500 ordering on our website. Our plan is to leave the website up so that you can all make use of the resources therein (living rules, article links, vassal links, news, etc.) and to leave P500 ordering up so that you can all continue to tell us which games you want. But we'd immediately shut off ordering of in-stock games so you don't get charged for something that we wouldn't be able to deliver.
We'll get through this. It feels a little strange to be talking about all these negative things that could happen because we're very much still focused on making great games and getting them to you. We believe we'll get through this as we all pull together, and if the worst thing that happens is that we can't ship games for a while, we'll recover. As you see from our P500 page, we have plenty of games in the pipeline. So we're bullish on our long-term prospects. But we'd be remiss not to plan for the worst, even while we're hoping and working for the best for our operations, our employees, our design and art teams, and for all of you.
I hope you find this information helpful. - Gene
Now, on to our other news for this month…
---
Some Resources for Filling Your Downtime. We've had numerous requests from customers to give them some ideas of what GMT-related material they can read or use online to help fill the downtime, especially if they are at home for an extended period. Here's a list of some resources that we hope you'll find helpful:
GMT Games on VASSAL : We have VASSAL modules for most of our games. So if you're missing face-to-face play, you and your friends can continue your gaming fun playing on VASSAL. The link at the start will send you to the VASSAL.org page that lists GMT Games available.
PBEM Vassal Tournament: Next War Korea, Death Valley, and The Dark Valley. The wargameleague.com PBEM ladder site is having a PBEM Vassal Tournament. To sign up for this tournament, you must send an email to jeff.lange@mac.com prior to March 31, 2020. Late players beyond that date will be slotted in as well on a first-come, first-served basis. Registration is free. Further information will be provided after sign ups.
InsideGMT Articles . If you're looking for reading material that includes more background and detail on our games, especially upcoming P500 games, InsideGMT has a LOT of it. Check out the latest articles here, or use the site's Search function to pull up all the articles about a game of your choice. Also, later in this update in the InsideGMT section, Rachel has included a bunch of links to various article series that you may find interesting.
GMT Website . The main page lists all of our most recent shipments and new P500 additions, plus sections below detailing all our latest News and Recent Additions to the website. Click here for the P500 Pre-Order Page to browse or make orders. You can use the Search function from any page to quickly find a game page for any in-stock or P500 game (and for most of our out-of-stock games). Each of those game pages contains a list of online resources specific to that game.
Our GMT Games Facebook Page . Feel free to drop in here to discuss or ask questions about our games with over 5,800 other GMT enthusiasts.
Play our Digital Games ! You can now play digital versions of Twilight Struggle , Fort Sumter , and Labyrinth —all from our friends at Playdek. See the Digital Games section later in this update for links to the apps on various platforms.
Check out articles from The Players' Aid . Grant and Alexander do a great job of offering a mix of print and video replays, first looks, interviews, and strategy articles about a variety of games, both from GMT and other companies. Here's a link to one of their most recent articles—on the history behind one of the cards in our upcoming Red Flag Over Paris.
---
Digital Labyrinth is on Steam Early Access for PC (Mac Coming soon)! It's here and it's really good—even on early access. Playdek is clearly still working on streamlining and fixing bugs (that's what early access is for), but already we're getting lots of good feedback from players and reviewers. If you'd like to see what a walk-though of a turn looks like, check out this video of the game's Tutorial by our friends at Gaming Rules!
Enjoy!
---
Keep up with GMT Online
Virtually every day, we announce new information, show off upcoming products, or give you a peek under the hood of our new designs in our various online sites and forums. For those of you looking to keep up with us online, here is where you can find us. Drop in and start a conversation!
GMT Games Website
InsideGMT blog
Official GMT Games Facebook Group
GMT Facebook Page
GMT Twitter Feed
GMT on Instagram
GMT on BoardGameGeek
GMT YouTube Channel
GMT on ConsimWorld
---
We are doing our best to segment this update so it's easier for you all to read. Here is what you'll find in the rest of today's update:
- P500 Additions
News You Can Use
Digital Games
InsideGMT
Charging and Shipping Update
Production Outlook
Coming Events
Project Updates and Sample Art
P500 Reprint Tracking
Thanks, as always, for your support of GMT Games! Enjoy the games! - Gene
Today's New P500 Additions
(Click on box image to go to P500 page for more info and to order.)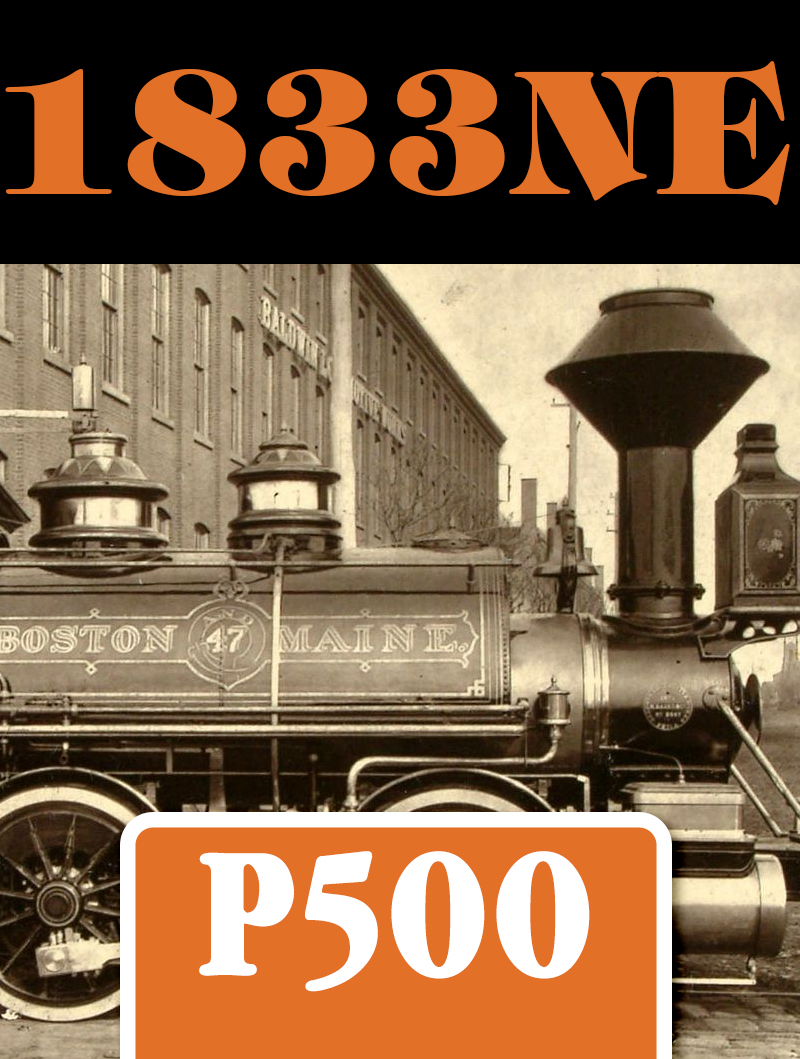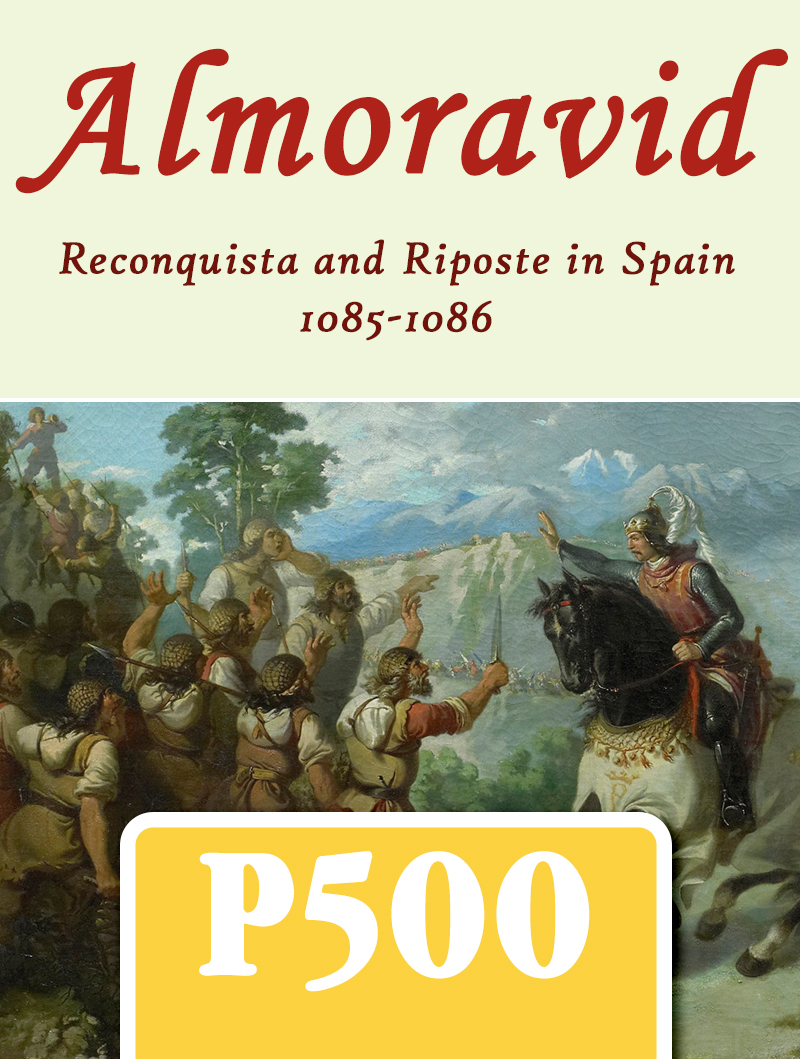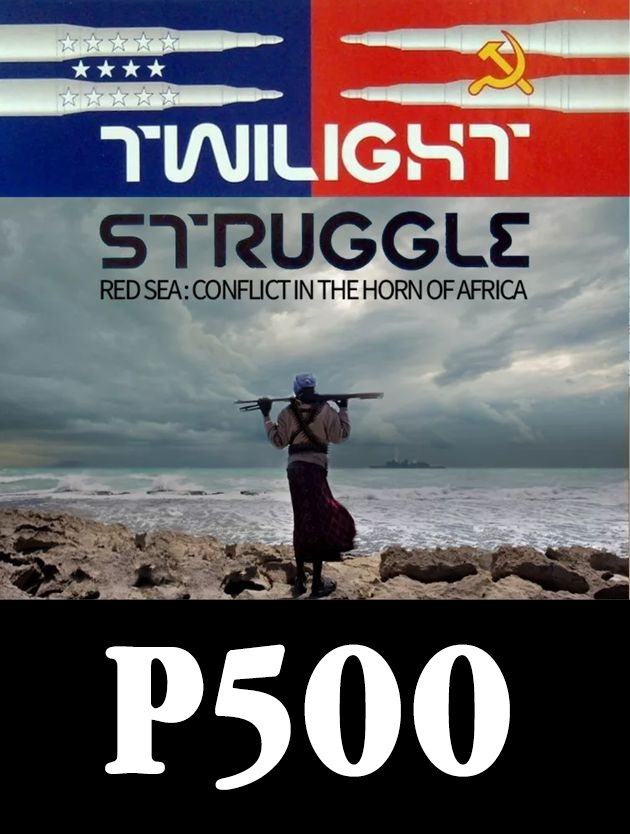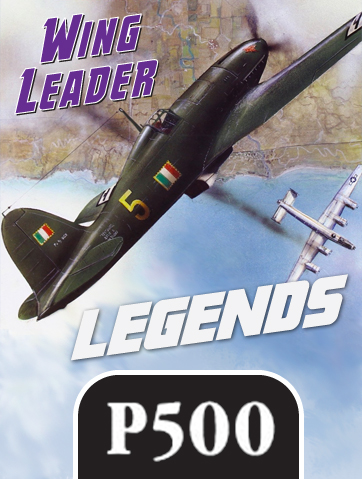 1833NE Almoravid Twilight Struggle: Red Sea Wing Leader: Legends
(New on P500) (New on P500) (New on P500) (New on P500)
Recent P500 Additions: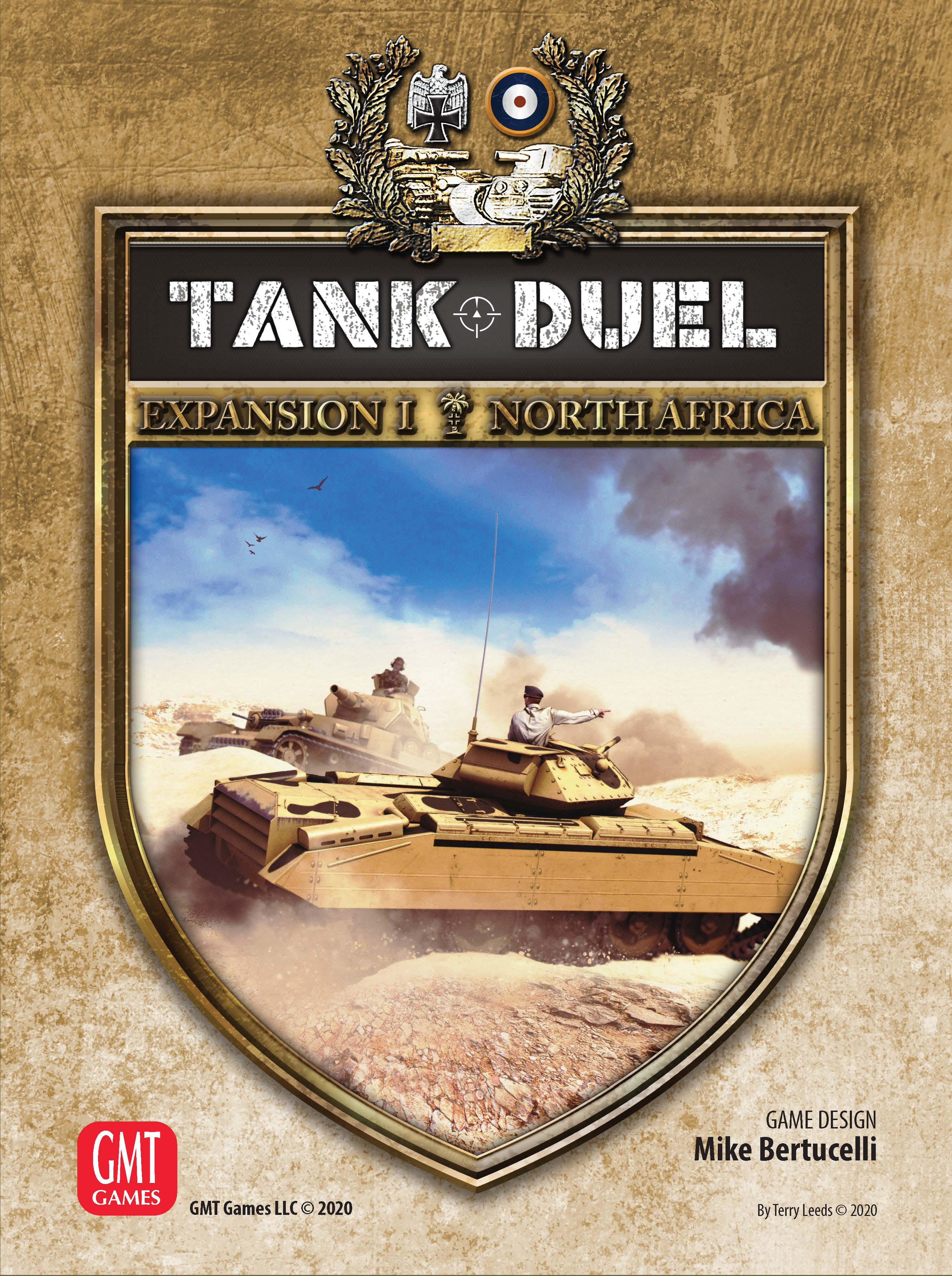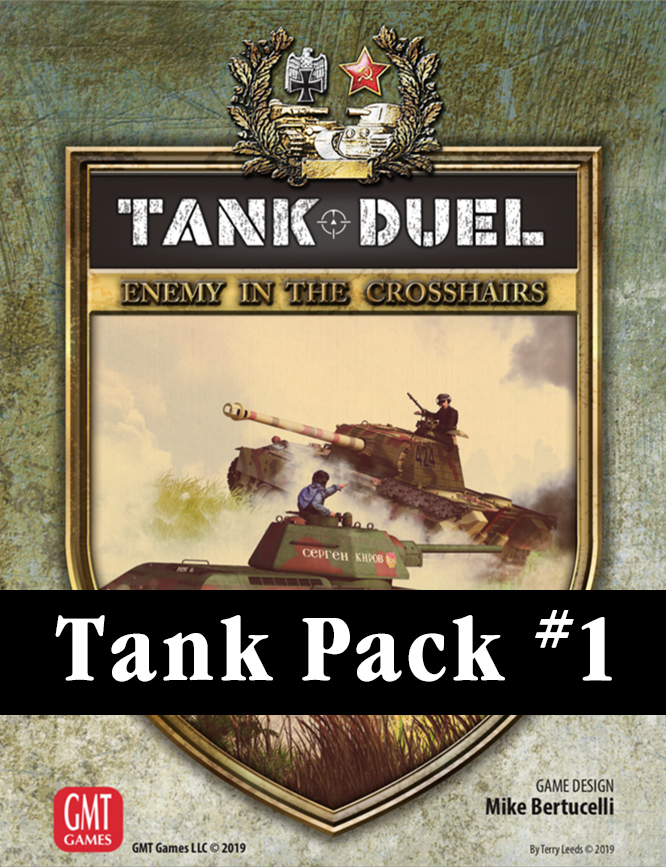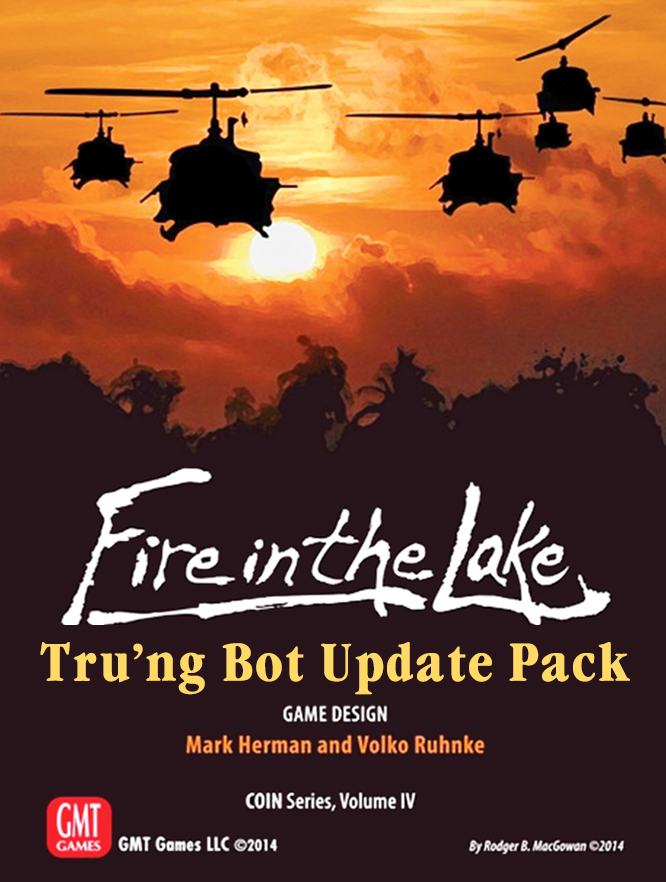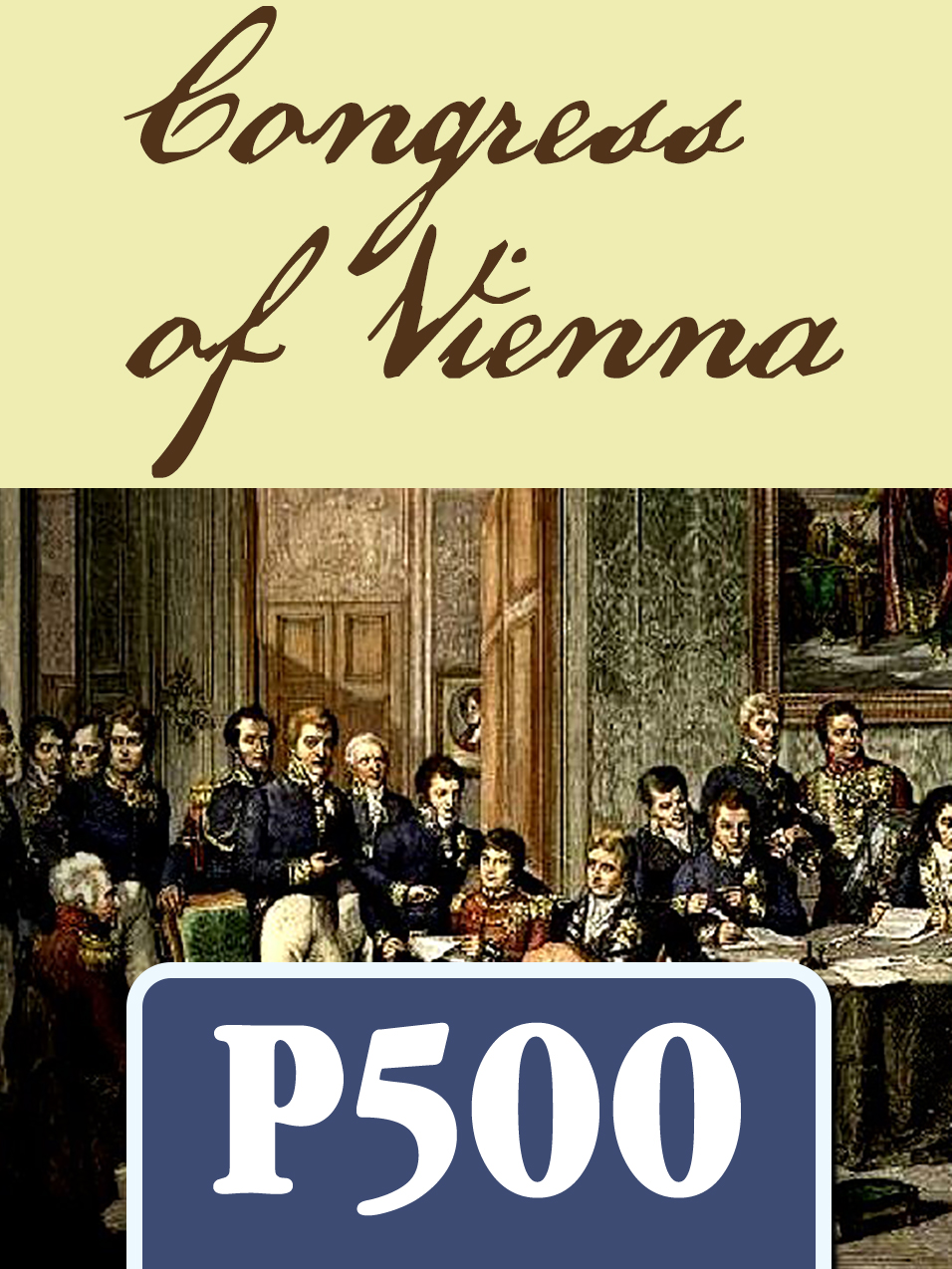 399 Orders 476 Orders 479 Orders 743 Orders 882 Orders 576 Orders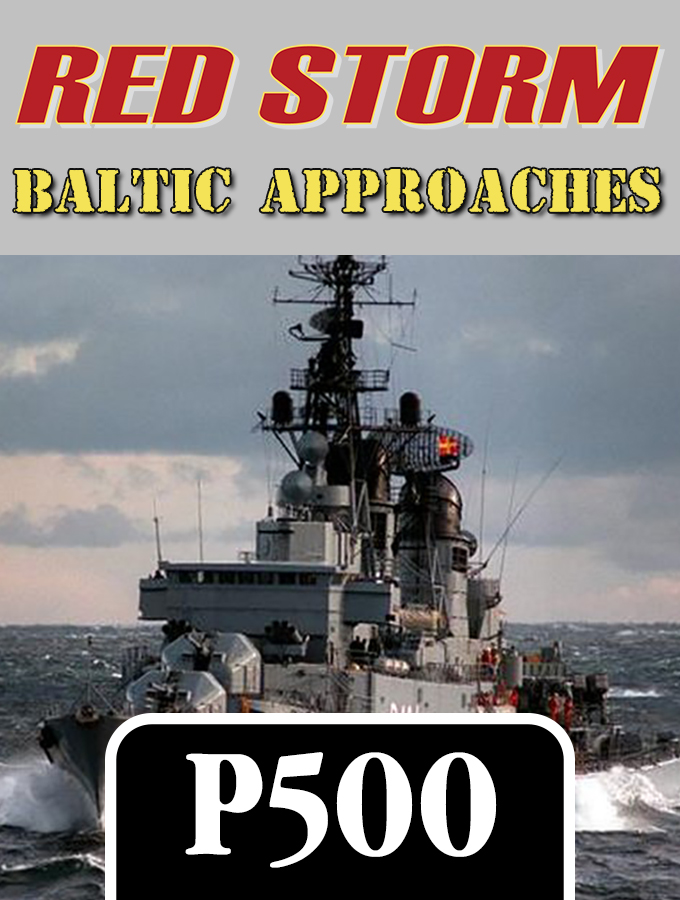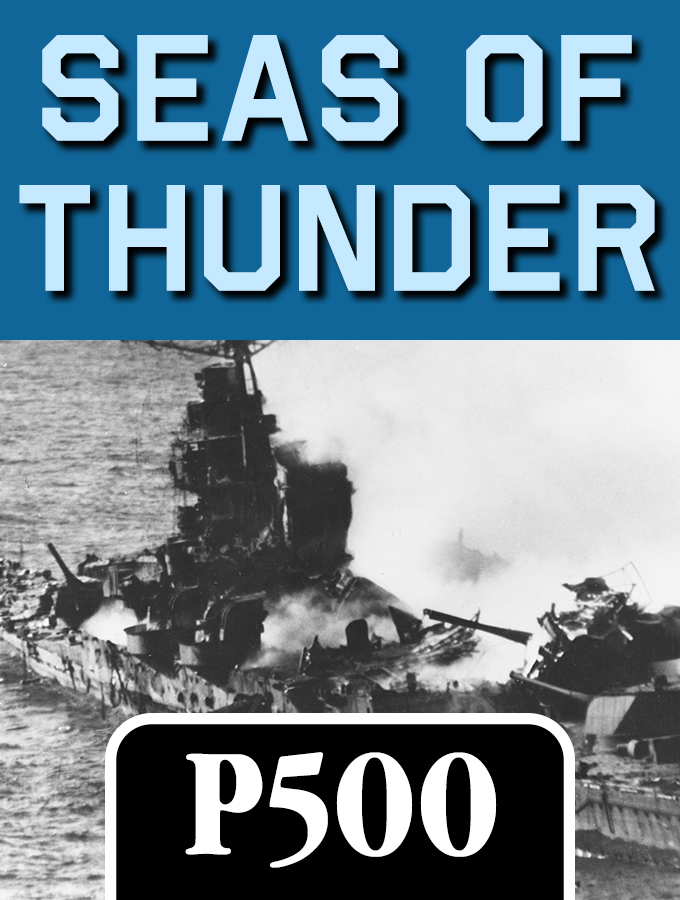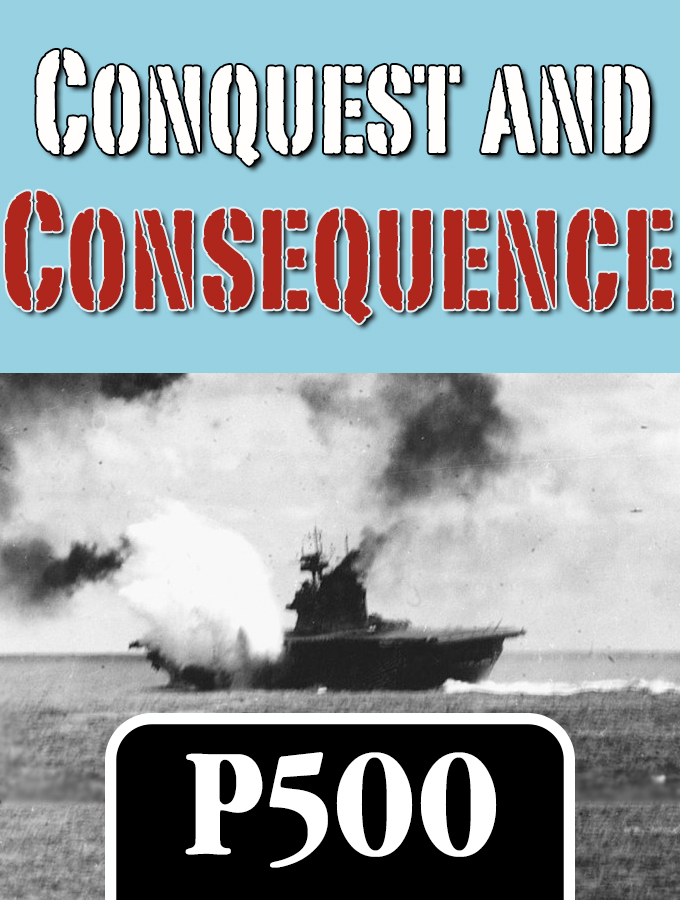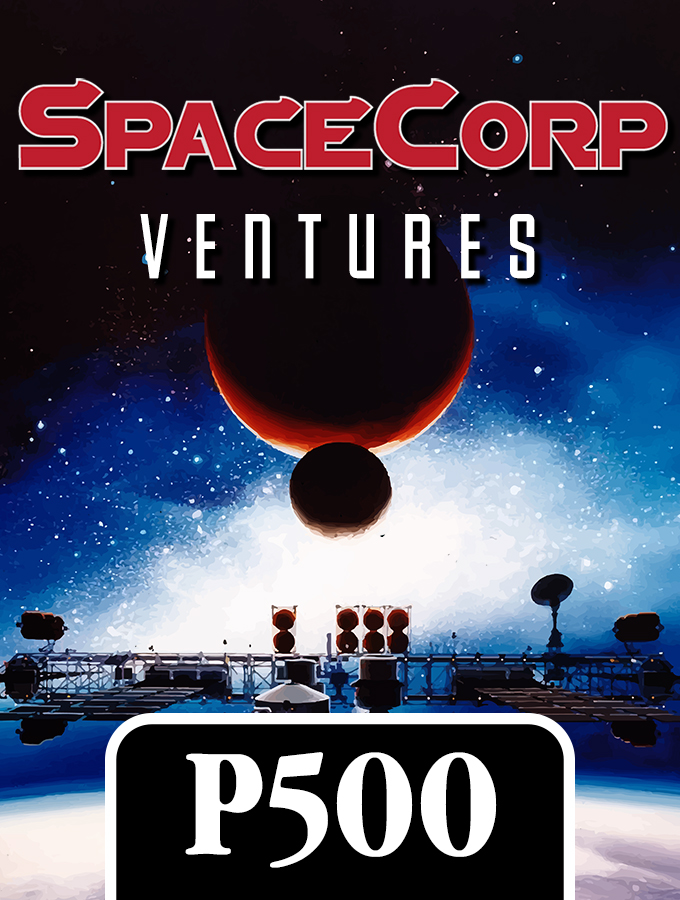 340 Orders 463 Orders 493 Orders 567 Orders 1,083 Orders 868 Orders

New P500 Additions. We have four exciting new P500 additions this month! We hope you're as excited as we are to see a new (Lunchtime Game) addition to the Twilight Struggle franchise from Jason Matthews, a new game in Volko's Levy & Campaign series, a brand new 18xx game from Tom Lehmann, and a new installment in Lee's popular Wing Leader series! With this month's new additions, we hope we've given just about all of you something you can really enjoy. From Medieval campaigns to 20th century superpower struggles, with some air game action and a new 18xx game thrown in, we hope this new mix of P500s brings you at least one cool game that will grace your gaming table for years and bring you many hours of fun.
To get more details on each of the items listed below or to pre-order, just click on the banner or box to go to the game's P500 page.


1833NE . Click the image/link for more details.


Almoravid: Reconquista and Riposte in Spain, 1085-86 . Click the image/link for more details.
Twilight Struggle: Red Sea - Conflict in the Horn of Africa . Click the image/link for more details.

Wing Leader: Legends, 1937-45 . Click the image/link for more details.
------------
New P500 Reprint Additions . None this time.
------------
P500 Removals. None this time.
------------
Here is a brief tease for P500 additions lining up in the coming months. Note that this is not a comprehensive list, so I will switch these up a bit from month to month. My recent hints of « A new 18xx title » referred to this month's new 1833NE; « a new Wing Leader expansion » referred to this month's new Wing Leader: Legends; " A new Levy & Campaign series game" pointed to Volko's new Almoravid, and January's hint of « A new Lunchtime game from Jason Matthews » referred to Twilight Struggle: Red Sea . Over the coming 1-6 months, I anticipate that we will add:
A new WWII block game featuring paratroopers
A new GMT version of a 1980s Victory Games classic
A new game based on the popular Sekigahara system
An operational level WWII game set in Italy
Yearly Best-Sellers - January 1, 2019 to December 31, 2019 (Updated Quarterly)
(Click on box image to go to Game page on our website for more info and to order.)

Digital Versions of our Games from Playdek
Labyrinth , designed by Volko Ruhnke. Expansions designed by Trevor Bender:
Steam Early Access (for PC, coming soon for Mac)
Twilight Struggle , designed by Jason Matthews and Ananda Gupta:
Steam (for Mac and PC)
iOS
Android
Mark Herman's Fort Sumter :
Steam (for Mac and PC)
iOS
Android
Our Most Recent Releases
(Click on box image to go to Game page on our website for more info and to order.)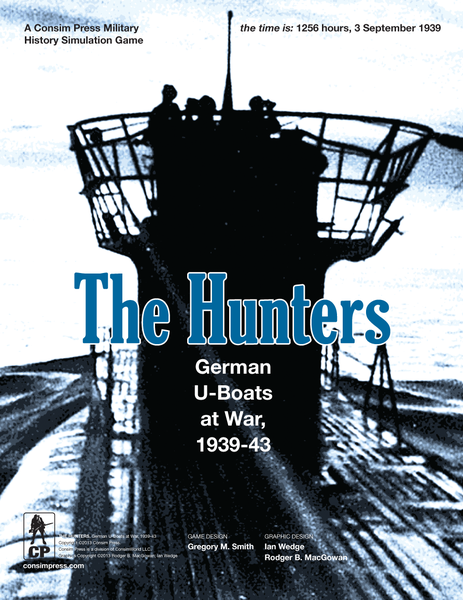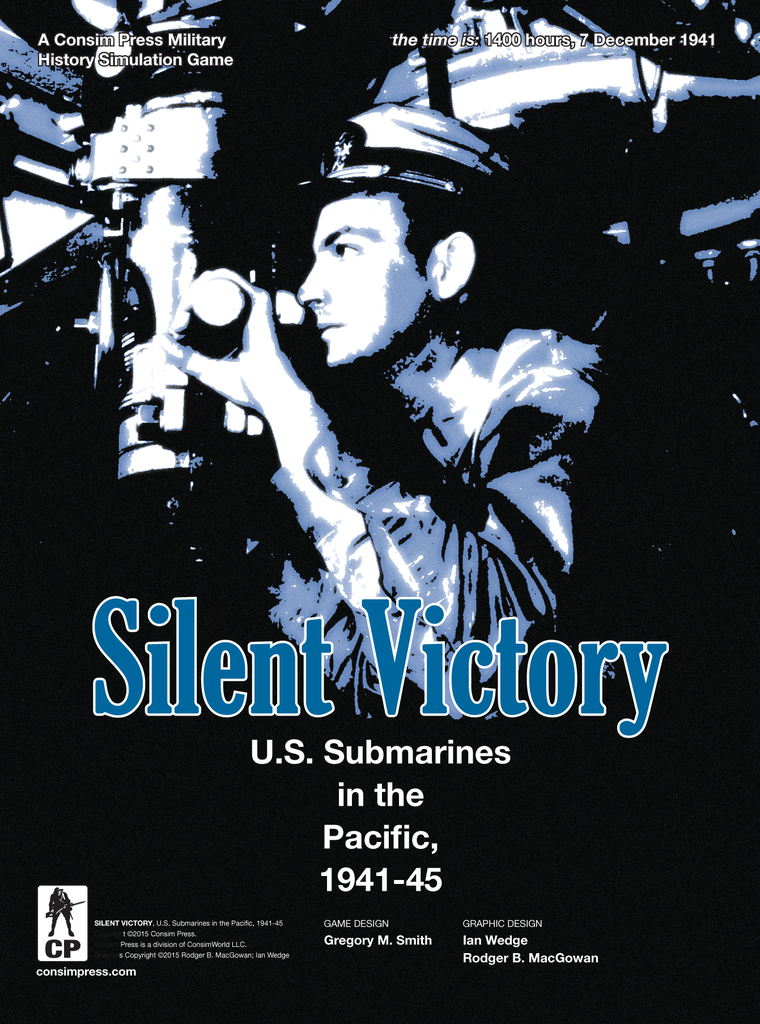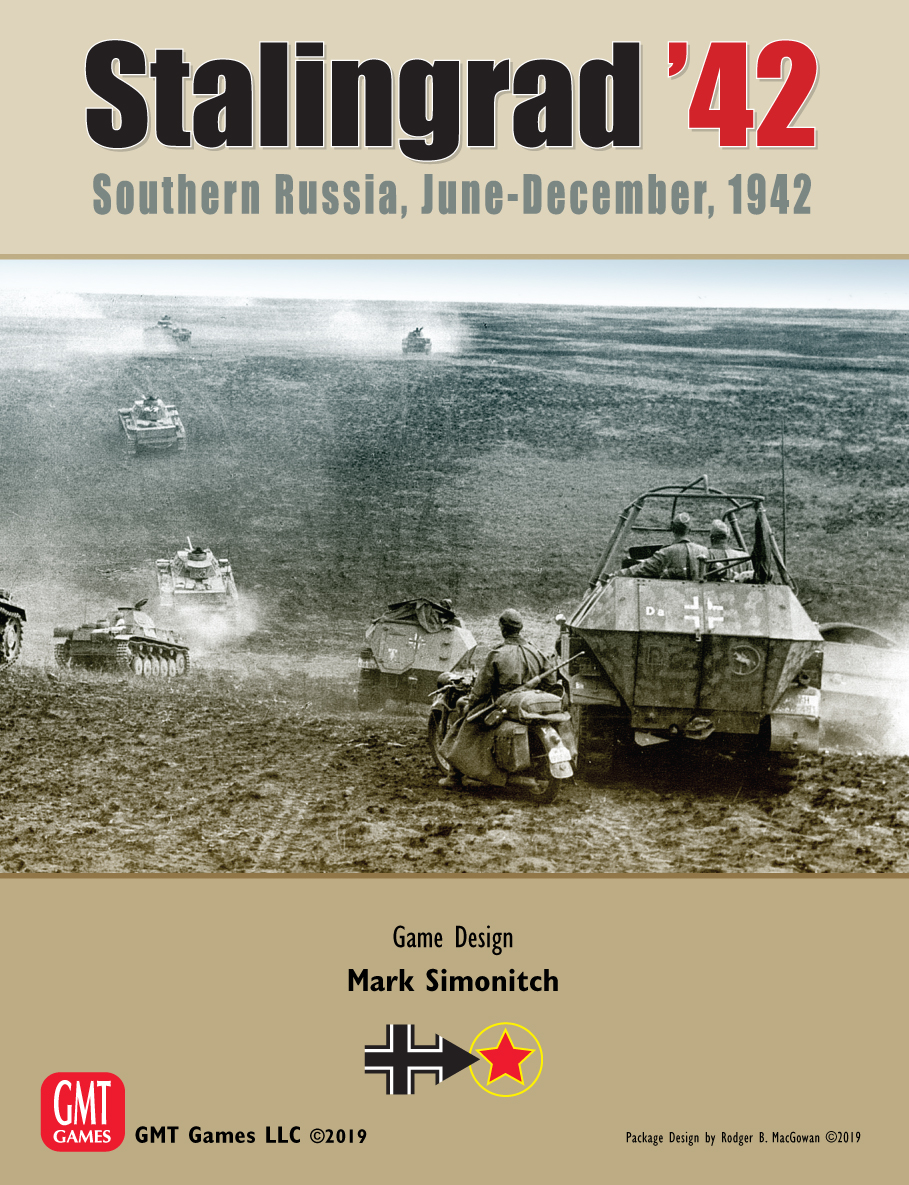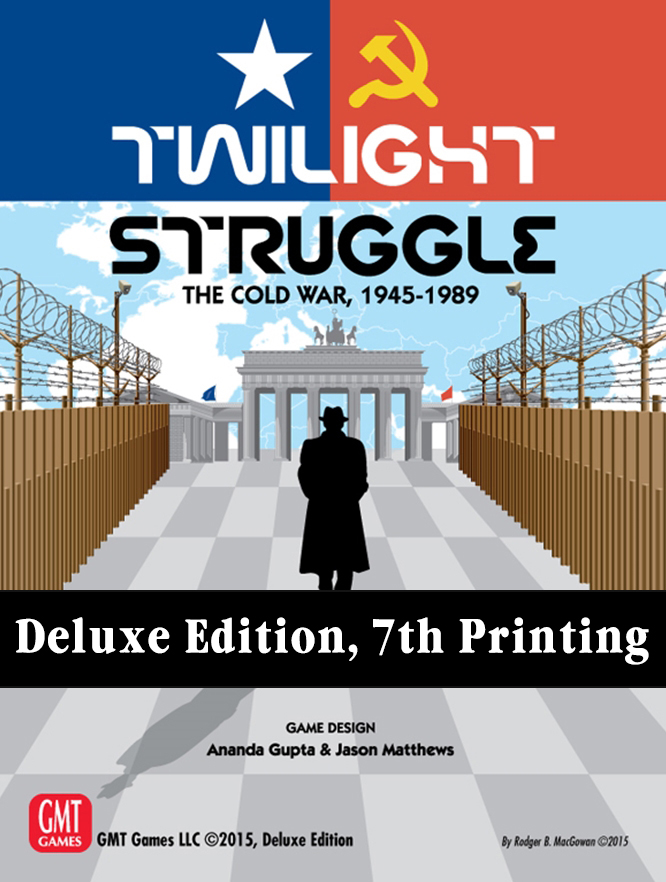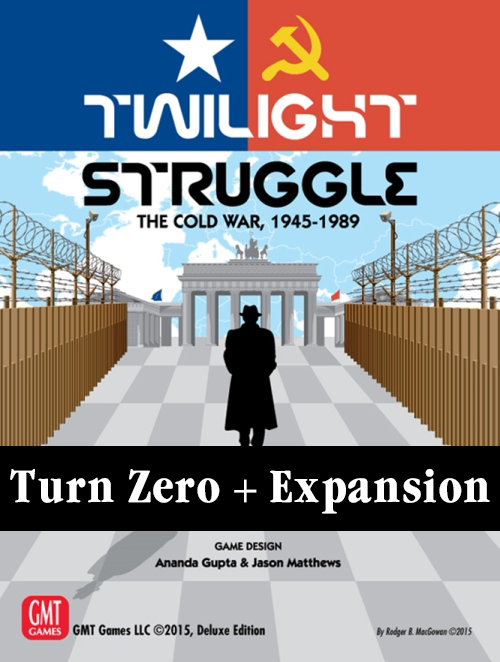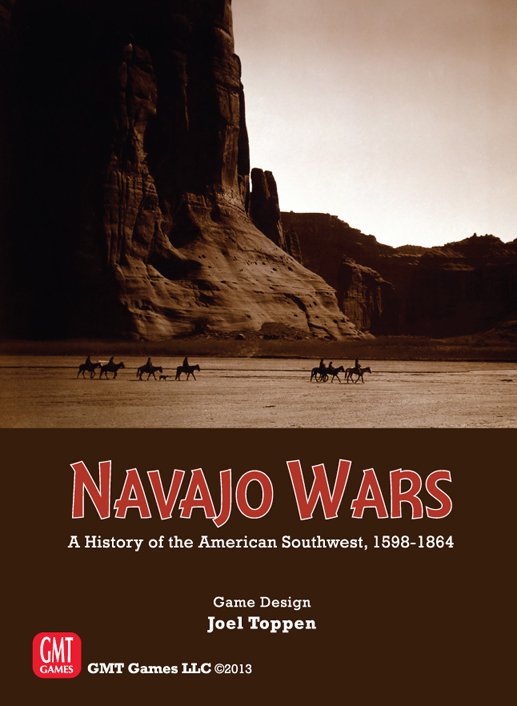 Not getting these updates via email (anymore)? If you didn't get this update via email but would like to, here's a quick-and-easy link to sign up for our mailing list. GMT Mailing List Sign-up. Please feel free to pass this along to friends or anyone online who wants/needs to get this update via email.
---
Update Kit for The Hunters, 3rd Printing . For you owners of earlier versions of Greg Smith's excellent submarine game, The Hunters , we have an Update Kit for The Hunters, 3rd Printing . These are in the warehouse now and available to order. We have 190 copies still on hand, so if you want one, please get your order in right away, as these are « first-come, first-served, while they last » items. Click the image/link to get more details on contents and to order.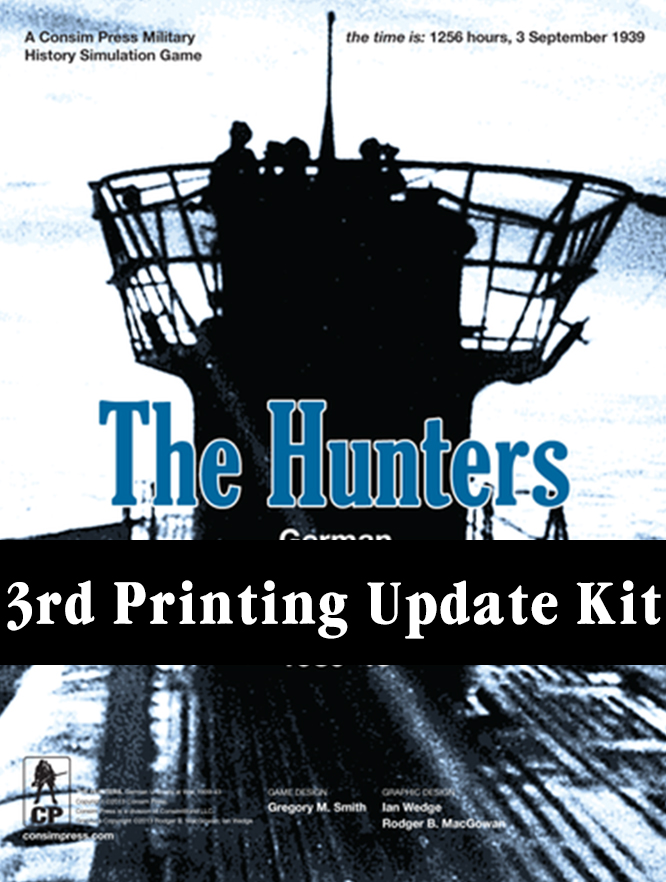 ---
ETO Series Update . For you fans of Frank Chadwick's ETO Series, check out Alan Emrich's March ETO Update.
---
Counter Trays and White Boxes Back in Stock!! We recently received 30,000 more of our popular counter trays and 1,000 copies each of our 2" and 3" Heavy White Game Boxes. These are now in our warehouse. Hopefully that will be at least a 6 month supply. Get them while they last! Here's the link to the order pages:
Counter Trays (Set of 10)
2" Deep Heavy White Game Box
3" Deep Heavy White Game Box
---
Solo System for Plains Indian Wars! Thanks to a talented customer who offered to help, we're adding a solitaire system to Plains Indian Wars! When you get a minute, check out this video by Louisiana historian/Lecturer, Dr. Stephen Michot. https://www.youtube.com/watch?v=9Myq4BOndrY&feature=youtu.be Thanks, Dr. Michot! More details on this as we get closer to production.
---
New Third Party Games in the Warehouse.
The Battle of North Kursk - Kuro Neko Designs
Waterloo: Napoleon's Last Battle - Companion War Games
---
Playtesters Wanted for The Last Hundred Yards Volume 2 . We are seeking volunteers to begin playtesting missions for the upcoming Airborne game. To be involved, players must own, and have experience playing, the Last Hundred Yards game 1. All other materials necessary for playtesting will be provided. Playtesters will receive a new mission for playtest every two to three weeks. Each mission, whether played solo, face to face, or on Vassal, is to be played one or more times. Mission results and feedback for each mission are to be recorded and returned. Those interested should post me at md@densonsearch.com. Your help and support is greatly appreciated. Thanks, - Mike Denson
---
Video for Red Flag Over Paris . For those of you who are interested in learning more about our newest Lunchtime P500 Game, Red Flag Over Paris, Designer Fred Serval has created an excellent YouTube video (in English) that gives an overview of the game, offers historical background details, and points out the design differences between Red Flag Over Paris and Mark Herman's Fort Sumter . This is an excellent « Inside the Game » video that I highly recommend you check out if you have any interest in this game or historical period. Here's the Link:
Red Flag Over Paris: 1871 Paris Commune Boardgame Video Overview
---
Excellent InsideGMT Article Series on FAB: Crusader . Designer Michael Gustavsson and Developer CJ Håkansson have created a terrific illustrated set of articles to introduce and teach FAB: Crusader. If you have any interest in the series or in WWII in North Africa, check out this series of articles by clicking one of the links above.
---
Limited Stock of Michael Resch's 1914: Dispatches magazine. For you fans of World War I, and especially of designer Michael Resch's 1914 games with us, Mike produced an excellent magazine to support his games, and we're selling his last copies for him. We now have less than 100 copies left in stock, so get yours soon if you want one. It includes a couple of new scenarios for the game, some excellent historical articles, a strategy article, and new player aid cards designed to streamline combat resolution. For more details and to order, check out 1914: Dispatches on our website. Get them while they last!
---
Videos for The Barracks Emperors . Many thanks to our friends at The Gimpy Gamer, who have created a couple of excellent videos that explain how to play Wray and Brad's new The Barracks Emperors strategy card game. If you have any interest at all in the « Time of Crisis » time period or in strategy games, I highly recommend that you check out these videos. Here are the links:
Overview of The Barracks Emperors Prototype
An Example Game of The Barracks Emperors
---
Fields of Fire « How To » Videos . For those of you who like the idea of Fields of Fire but have trouble navigating through the rules, there's an excellent video resource to help. Check out Soundboard's excellent series of YouTube videos for Fields of Fire. We hope these help you get into the game more quickly and better grasp the flow of Fields of Fire .
---
Helpful Videos for Gandhi . Scott Mansfield has created a couple of really well-done videos (roughly 20 minutes each) on some key aspects of Gandhi. Here are the links:
Non-Player Actions and Short Scenario Setup
Demonstration of the non-player Raj « Sweep » Operation
---
Dedicated Wing Leader Website . For you Wing Leader fans, be sure to check out Lee's Designer Website for Wing Leader for extra files and news about the series.
---
Official GMT Games Facebook Group . Our official GMT Games Facebook Group now is a community of over 5,800 gamers! If you have a Facebook account and you'd like to join our GMT Group to get the latest news, share game pics with other players, or just get your GMT-related questions answered, please go to Redirecting....
« Not There Yet » P500 Items That Could Use More Orders
Thanks for your orders this past month that helped Ancient Civilizations of the Middle East « Make The Cut »!
(Click on box image to go to Game page on our website for more info and to order.)
                       493 Orders    479 Orders    476 Orders    473 Orders    463 Orders    462 Orders

                      410 Orders    399 Orders    386 Orders    380 Orders    340 Orders     312 Orders