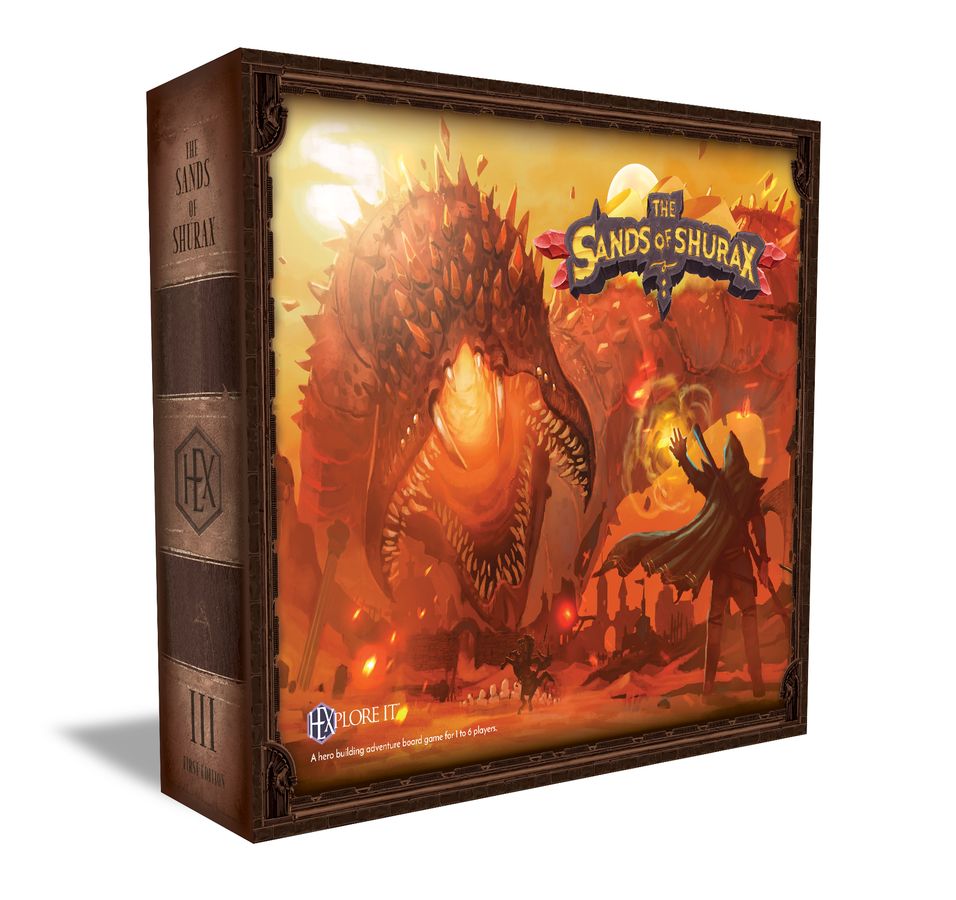 Vol. 1 & 2 dispos en boutique→ Acheter chez Philibert ←
Hexplore It est un jeu d'exploration-aventures dans lequel vous allez faire évoluer votre héros. Révélé avec Valley of the Dead King, il a bénéficié d'un premier stand alone/extension (The Forests of Adrimon) et se retrouve donc sur KS pour un second standalone/extension, The Sands of Shurax.

Pledges : Jeu à $64+22 (76€ fdpin) ou $91+22 (100€ fdpin) avec trois decks additionnels. La totale, avec extension et les trois decks, à $120+22 (126€ fdpin).
Pour rappel, le précédent était proposé à $79 fdpin (env. 64€) le jeu de base.
Bilan : Le 1er KS avait récolté $118.000 pour presque 1500 contributeurs. The Sands of Shurax, 2394 contributeurs pour $294.360.
https://www.kickstarter.com/projects/hexploreit/hexplore-it-the-sands-of-shurax?ref=cwowd
Autres liens : KS Forests of Adrimon, règles française du 1er opus,
Petit rappel sur la première campagne de l'an dernier, Valley of the Dead King : il s'agit d'un jeu d'exploration pour 1 à 7 joueurs avec les éléments medieval fantasy classiques :
Exploration sur une carte pleine d'hexagones :
Création de héros, levelling