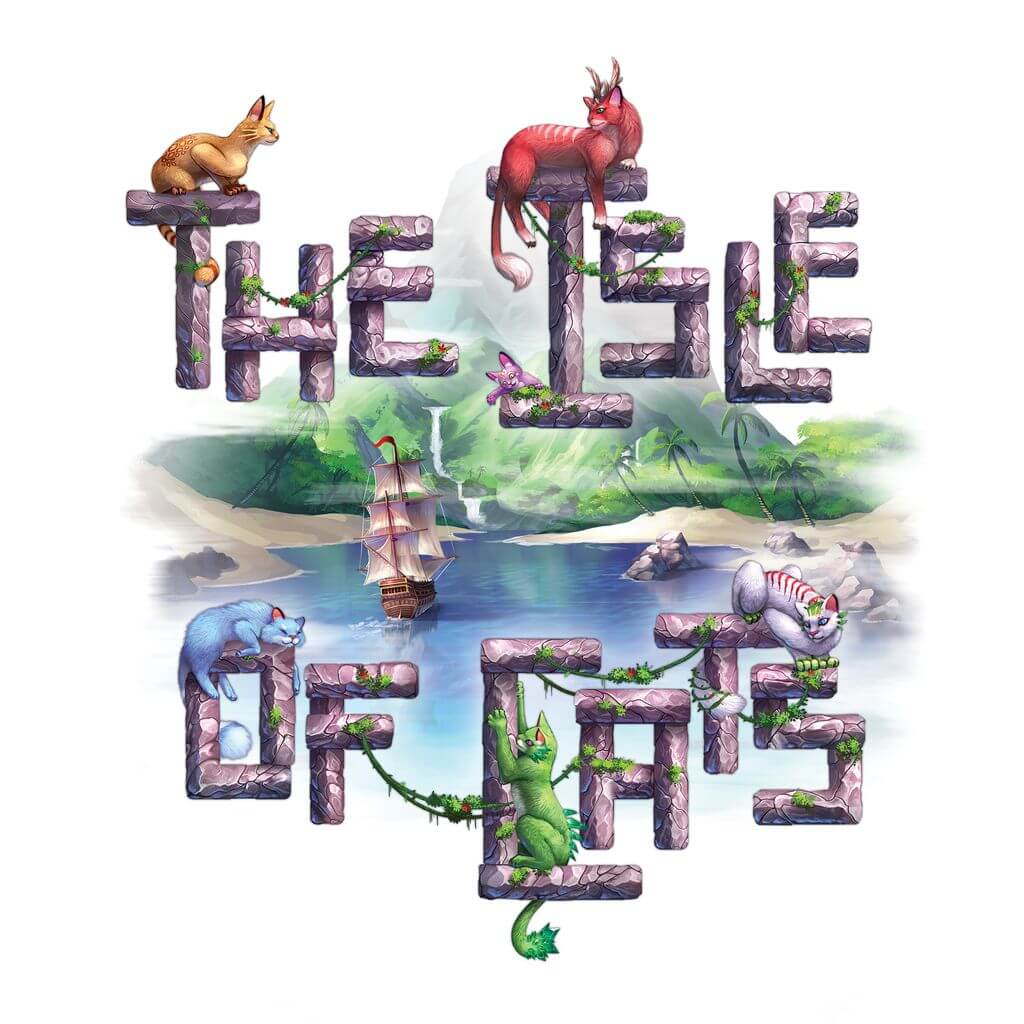 L'île des chats est disponible en boutique→ Voir l'offre Philibert ←
Troisième jeu dans l'univers de The City of Kings. L'objectif est de sauver des chats (de l'île des chats) tout en devant les regrouper par familles d'appartenance. Draft pour l'exploration, tuiles pour les chats et gestion de ressources.
Lucky Duck a proposé ensuite une précommande sur GameOnTabletop pour le jeu et ses différents ajouts KS en français.
Retour sur KS en mai-juin 2021 pour une extension, Kittens + Beasts composée de trois modules. Seule la Vo est proposée lors de cette campagne.

Pledges : Extension + KS Pack 2 pour 43£ (50€) ou avec Big Box + Insert pour 69£ (80€). All-in, incluant jeu, extensions, SG des deux KS etc. pour 139£ (161 €).
Frais de port : en sus, estimés à 10-22£ selon le pledge. CA: 9-19£. CH: 20-30£
Pour rappel, lors des financements du jeu : jeu de base à 50+5£ (61€ fdpin) ou 70+5£ (84€ fdpin) avec extension 5-6 joueurs. La préco VF proposait les cartes en français pour 12 + 3€. Pack Kickstarter et Ext. Derniers Arrivants pour 25 + 4€ chaque. Jeu en français pour 49 + 5€. All-in en français pour 89 + 9€.
https://www.kickstarter.com/projects/tcokgame/the-isle-of-cats-dont-forget-the-kittens
Autres liens : la campagne Kickstarter - campagne VF sur GoT